We survived 2012: A look back at some of the stories
By LaReeca Rucker
The Clarion-Ledger
If you think about it, 2012 was filled with doom from start to finish, but when all was said and done, we survived! Yes, that interesting year the Mayas wrote about had finally come. Would their calendar predict the great zombie apocalypse, a term I'm sure you heard at least once this year?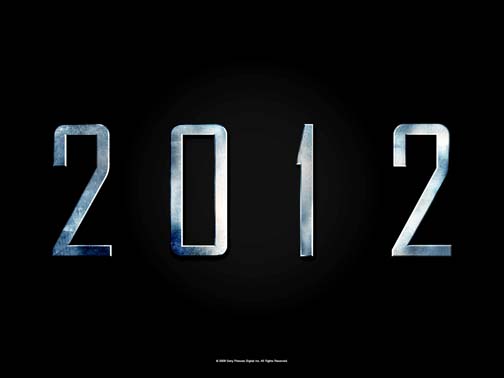 But zombies and the end of the world weren't the only trending topics. We also explored the growing popularity of Pinterest, the repurposing trend, how Mississippians had been cast on almost every reality show on television in 2012 for some reason. (I know because I had to write about ALL of them.)
We looked at nail art, geek chic style, the reemerging owl motif, the evolution of the sock monkey and that mischievous Elf on the Shelf.
In 2012, I also got a chance to interview some notable people, including Christian singer Steven Curtis Chapman, The Band Perry, former sitcom star turned evangelist Kirk Cameron, musician Charlie Mars, a couple of stars from James Franco's new film "As I Lay Dying" shot in Mississippi, the Rev. Fred Luter Jr. – the first African American president of the Southern Baptist Convention and evangelist Joel Osteen.
And I explored other stories, like Jackson's rank as the metropolitan city with the 3rd highest number of AIDS cases in the U.S., concerns about the (E)ChildCare fingerprint scanning system pilot program implemented in some area day care centers, and the 50th anniversary of the Ole Miss riots sparked by James Meredith's enrollment at the university in September of 1962.
Here's a look back at some of the stories I covered in 2012:
* We told you about a Terry couple who arrived home after a church counseling session, got into an argument and tripped up their own burglary alarm, alerting authorities. Police arrived and discovered 19 pounds of marijuana and a .22 caliber firearm in their possession. Chanson Otis, 35, and Camille Russel, 32, were arrested.
* Megan Robinson, 24, and Peter Huwe, 25, who met at Mississippi College, won E! television's $25,000 Say Your Vows Wedding Contest. Huwe, who is quadriplegic, broke his neck in 2005 in a diving accident. Megan's vow read in part: "You have been through so much in your lifetime thus far and have handled those life-altering experiences with more grace and strength than I could ever muster. It is so comforting to know that I will have a husband who can handle all the curveballs life has to throw."
* We interviewed Christian singer Steven Curtis Chapman about his life, new album "re:creation" and appearance at Broadmoor Baptist Church in Madison.
* We told you about Kala Harvey, who spent months in a coma after being hit by a vehicle while walking in Sledge, but eventually graduated from a rehab program. Doctors initially asked her mother, Alma, to sign a do-not-resuscitate order, but she refused. Today, Kala wants to attend Jackson State and become a teacher.
* In 2012, many Mississippians became obsessed with repurposing furniture. Barn wood, farm tables, and the "distressed" furniture look can be found all over the state.
* We interviewed New York Times Best Selling author Bart D. Ehrman, who presented a lecture at Millsaps College called: "The Greatest Stories Rarely Told: Forgeries in the New Testament."
* In 2012, grandma and grandpa became hip again, as more Mississippi families began creating their own home gardens.
* We told you how a surveillance camera monitor saved the life of Jackson resident Lillie Poe, 62, who noticed smoke on the screen and realized her Presidential Hills home was in flames. No residents were harmed, but Poe's seven toy dogs: Kurlli, Halli, Mercedes, Bentley, Bingo, Boy Boy, and Magic died in the fire.
* A South Carolina woman who invested in an emerging little company called Apple back in the day, was surprised to learn she would receive $50,000 in unclaimed money in Mississippi from the stock.
* In 2012, Jack Ward, president of the Mississippi Track Club, said there are more runners and races in Mississippi and the surrounding areas than ever before. Shortly afterward, The Clarion-Ledger added a fitness section.
* We told you about Mississippi native Maria Harper, who has become a fashion designer for the stars. The 53-year-old has worked with celebrity clients like Tyler Perry, Cee Lo Green, Jennifer Hudson and Fantasia.
* We interviewed Shaw native William McAtee, 77, who became the minister at the Columbia Presbyterian Church in south Mississippi just before three young civil rights workers were killed outside Philadelphia 100 miles away. He suddenly found himself working with community leaders to calm the volatile climate and improve race relations. He chronicles those days in his book "Transformed: A White Mississippi Pastor's Journey into Civil Rights and Beyond ($35, University Press of Mississippi)."
* In 2012, we learned that Jackson has the third highest rate among metropolitan areas in the United States of AIDS cases.
* Society was obsessed with the apocalypse in 2012. Millsaps religion professor Benjamin Reynolds said the writers of the Bible's apocalyptic texts were not exactly warning about the end of the world when writing about chaos, destruction and judgment. "The biblical apocalypses do not reveal how the world will end in our lifetimes," he said. "We find in them compelling stories of faith in the face of terrible persecution and demoralizing occupation."
* Clinton resident Alvin Hodge won $700,000 from the Louisiana Lottery.
* The Warrior Dash, an atypical 5K, made its first appearance in Jackson giving participants the opportunity to dress in costumes and brave obstacle courses.
* Brandon's Meadow Grove Baptist Church participated in the "30 Hour Famine," a World Vision event designed to fight hunger.
* We told you about Danielle Parkman, who almost died after a horse riding accident that put her in a coma. Eventually, she made a full recovery and graduated in May. "All these things you think are important, things you worry about from day to day – working, money, bills, your normal routine, going on a cruise – changed in an instant. It makes you realize how fragile life is," said her mom, Julie.
* In 2012, we told you that Rosie Pope, star of Bravo!'s Pregnant in Heels, has Mississippi ties. Her hubby Daron Pope is a Mississippi native, and his dad, Mike Pope, was an Ole Miss coach before landing a job with the New York Giants.
* We also took a look, once again, at the "sagging pants" issue that continued to be a topic of debate among elected officials. Lucedale native Lance Eubanks, who is now a Washington, D.C., architect, summed it up by asking if "ridiculous" should be illegal? "The bottom line is that cities should be focusing on many more important things … like banning mullets or jean shorts, because those really offend me," he said.
* Touchdown! Alcorn State graduate and Green Bay Packers all-time leading receiver Donald Driver took home the Mirror Ball trophy on the season finale of "Dancing With the Stars."
* We interviewed the The Band Perry, a nationally recognized country sibling trio from Mississippi, who were promoting their "All Your Life" video.
* The daughters of Raymond resident Hope Campbell and Vicksburg native Michelle Cole were featured on the TLC documentary series Toddlers & Tiaras. Sadly, they did not walk away with a nickname like "Honey Boo Boo."
* Many Mississippians were featured in reality shows in 2012. Here's a list of some: "The Housewives of Orange County," "Food Network Star," "MasterChef," "American Idol," "Dancing With the Stars," "Duets," "Amazing Race," "The Voice" and "The Bachelorette." Oh, and the guy who created The Real World is a native Mississippian.
* Anna and Russ Polsgrove adopted a little girl named Lucy from Ethiopia last year. In 2012, Anna raised $30,000 in 30 days during June, the month of her 30th birthday (June 9), with a 30/30/30 project. It provided funds for an organization called Bring In Love that places orphaned children with widows in that country.
* One of our own Clarion-Ledger employees, Madison resident Travis Pope, 31, appeared on ABC's The Bachelorette. While he made it through several rounds that afforded him trips around Europe, Pope was eventually sent home.
* Nail art was a new fashion craze all over Pinterest this year.
* Jackson area native Carrie MacLemore, 25, landed a significant part in her first film, "Damsels in Distress." The film, picked up by Sony Pictures Classics, was written and directed by Wilt Stillman, who was nominated for an Academy Award for Best Original Screenplay for his 1990 film "Metropolitan." He also wrote "Barcelona" and "The Last Days of Disco."
* Gulfport native and Jackson State University graduate Daniel James went Hillbilly Handfishin'. He appeared on the Animal Planet show this year.
* Geek Chic was another prevalent fashion trend this year. Bow-ties were back. Phyllis Miller, a MSU fashion professor, said: "We can't live without our iPads, iPhones, and androids. So it's only natural that we would love and admire geeks. Geeks have also made it cool to be smart."
* We interviewed former teen heartthrob turned Christian actor/evangelist Kirk Cameron, who came to Crossgates Baptist Church to present his "Love Worth Fighting For" marriage event. More than 1,500 people contracted 'Seaver Fever' and attended the event.
* Whoooo's back in style? The owl. From the land of discarded motifs, the owl reemerged in 2012, and many Mississippians are joining the craze.
* We did a series of stories this year about the 50th anniversary of the riots at Ole Miss, interviewing Kimbrely Dandridge, the university's first black student body president.
* We also told you about the Right Rev. Duncan M. Gray III, who helped organize a Walk for Redemption and Recommitment at Ole Miss commemorating the riot. And we interviewed people who remember that September day in 1962.
* In 2012, James Franco's adaptation of William Faulkner's novel "As I Lay Dying" wrapped up filming in Mississippi. Two members of the cast greeted the public in Fondren. Tim Blake Nelson, who may be best known for his role as Delmar O'Donnell in the 2000 film "O Brother, Where Art Thou?," and Ahna O'Reilly, who played Jackson housewife Elizabeth Leefolt in last year's "The Help," answered questions about the film.
* We interviewed Mississippi native Charlie Mars about his latest album, Blackberry Light.
* We told you about Brandon resident Missy Parker, whose husband Ross Parker, died of a heart attack. A few months later, she checked his email and found a love letter he had written her the day before he died. It had been sent, but somehow, never made it to her own inbox. It read: "I love you Missy, I really do. You are so consistent in your treatment of others. You love life and you love for others to also. You hold others accountable (yes, this is a good thing) in a loving manner. I laugh with you, I enjoy talking with you, I really "get" you (even when I pretend not to). I will miss you so much this week, my Sweetheart. It is nearly midnight on the night before leaving, and I do not have time to write a lengthy letter. Do you have any idea how much it means to me when I read the letters you have prepared for me?"
* We also told you about several parents who were concerned about a new finger new (E)ChildCare fingerprint scanning system that Mississippi has implemented in some day cares for parents using the federal Child Care Voucher Program.
* With 2012 known as the year that a cycle of the Mayan calendar ends, and shows like "The Walking Dead" gaining popularity, chances are you heard the term "zombie apocalypse" more than once. We looked at how zombies are no longer just for Halloween. Many found their way to the South. Jackson even held its first Zombie Ball and other undead events this year.
* This was also the year of the sock monkey, an old toy that vanished, then reemerged in the 1970s. It remained extinct again for almost 40 years, but the ever-evolving species has returned more unique and colorful than ever before.
* We interviewed The Rev. Fred Luter Jr. who was elected as the first African-American president of the Southern Baptist Convention. He visited Jackson.
* Tougaloo college students mourned the death of fellow student Joshua Robinson who was killed in an automobile accident on I-55.
* We provided you with a list of Mississippi celebrities who use Twitter. Find me on Twitter, and you'll find the list.
* We interviewed evangelist Joel Osteen, who will soon speak in Jackson.
* We took a look at the popularity of vintage-style iPhone covers. Some will turn your modern phone into an old pay phone or vintage camera.
* Aberdeen native Billy Brasfield, a celebrity makeup artist, signed a deal with L'Oreal Paris this year to become one of the company's makeup experts. He has spent his career painting the faces of iconic celebrities like Mariah Carey, Beyonce, Lady Gaga and currently, Britney Spears.
* In recent years, the Mayan calendar's ending cycle has played a role in pop culture, fueling a number of catastrophic end-time movies and television shows, but our experts said "relax." The world won't end this year. And it didn't!
* And we explored The Elf on the Shelf craze that infiltrated Mississippi households during Christmas. The little spies watch children and report back to Santa whether or not they have been naughty or nice, while creating mischief of their own in your home.