An interview with Fred Luter

The first African-American president of the Southern Baptist Convention talks about his new role

By LaReeca Rucker
The Clarion-Ledger


The first African-American president of the Southern Baptist Convention will appear in Jackson Tuesday and Wednesday at the 177th gathering of the Mississippi Baptist Convention.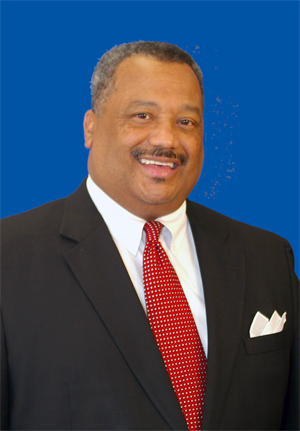 The Rev. Fred Luter Jr., senior pastor of the 7,000-member Franklin Avenue Baptist Church in New Orleans, will address the annual meeting of Mississippi Baptists at 10:50 a.m. Wednesday at First Baptist Church Jackson.
In June, he was elected president of the 16 million-member SBC.
"He is a gifted speaker, has a powerful voice and is an amazing man of God," said Mississippi College business professor Billy Morehead in a news release. Morehead said he is looking forward to Luter's speech after hearing him preach at the Southern Baptist Convention in New Orleans.
Luter, born in 1956, entered the ministry after surviving a motorcycle accident in 1977.
He began preaching on a street corner every Saturday at noon to anyone who would listen. In 1983, he preached his first church sermon at Law Street Baptist Church in New Orleans' 7th Ward.
By 1986, he was preaching regularly at Greater Liberty Baptist Church when he heard about the opening for a pastor at Franklin Avenue Baptist Church.
After becoming the leader of Franklin Avenue, his congregation grew from 65 members to more than 7,000 by 2005.
His strategy was to encourage friends, relatives, associates and neighbors, through what he called "FRANgelism." He wanted them all to be missionaries in their own way.
After the church was destroyed by Hurricane Katrina in 2005, Luter formed a partnership with Pastor David Crosby of First Baptist Church in the Lakeview section of New Orleans.. He welcomed the congregation back into the new sanctuary in 2008.
In 2011, Luter was elected vice president of the Southern Baptist Convention, the first African American to hold that position.
The Southern Baptist Convention, founded in 1845, is the largest protestant organization in America with more than 16 million members and 45,000 churches. While the predominantly white organization's history is steeped in support of slavery and segregation, Luter's bio says his ascension to president signifies an overall desire to change the culture and brand of the SBC.
Luter believes times have changed.
"Our doors are open to each and everybody, no matter the color, no matter the creed, no matter the background," he said in a news release. "This convention's doors are open, and our churches are open to whosoever will, let them come."
Luther has been married to his wife, Elizabeth Luter, for 12 years. The couple has two children, Chip and Kimberly.
Burn Page, of Mississippi College, said the response has been positive to Luter's election as the SBC president.
"I suppose that all of his brothers and sisters in Christ saw Fred as someone who 'walks the talk' and reflects a true servant spirit in serving his Lord," Page said. "He has a greater interest in expanding the Kingdom of God than in expanding his, or anyone else's, kingdom."