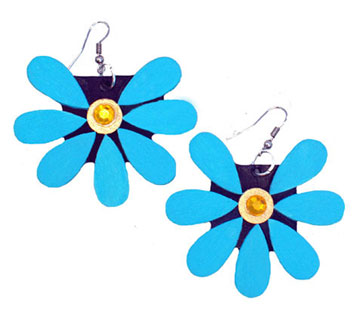 A Southern Love Test
"He loves me. He loves me not." One petal is missing. Which do you think it is?

$25.00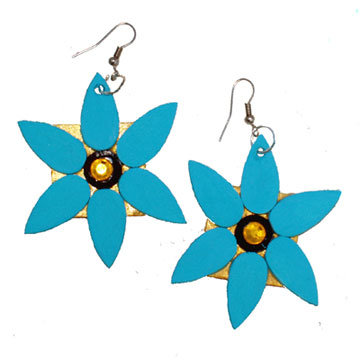 Darwin & Einstein
Darwin discussed the symbiotic relationship of flora and fauna in The Origin of Species, and Einstein brought us closer to solving the mysteries of the universe. These floral, yet geometrically designed earrings were inspired by both.

$25.00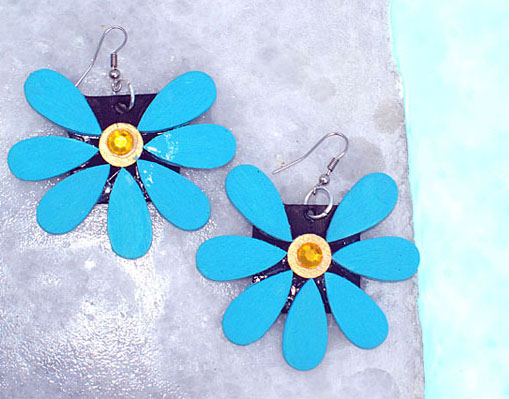 A Southern Love Test
Darwin & Einstein


Spring Theory
In the South, flowers hold different meanings. And every Southern girl has taken the Southern Love Test - "He loves me. He loves me not" - while removing petals.
The flower earrings and pendants made of wood and rhinestones reflect bright, happy colors and 1960s styles. Shipping is free for all products.
E-mail LaReeca to place an order
or use PayPal below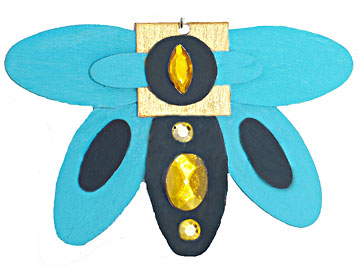 Spring Theory
Since this line was inspired by both science and physics, Spring Theory seemed to be the perfect name. This large butterfly-shaped art pendant adds a punch of color.
$20.00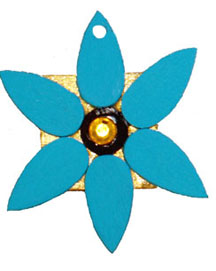 Darwin & Einstein Pendant
A floral pendant with turquoise petals and a golden rhinestone center.
$14.00