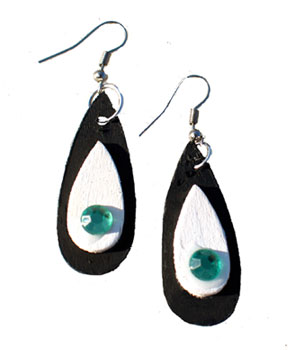 Envy
One of the first sins to arise, this green-eyed pair of teardrop earrings symbolizes the emotion.
$20.00 Add to Cart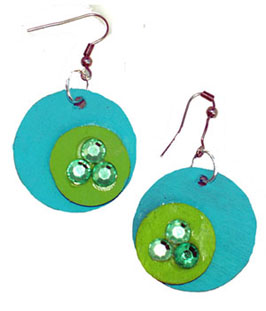 Earth
Those going green can promote the idea with these Earth-inspired earrings made of wood and rhinestones.

$20.00 Add to Cart
Genesis
This line of jewelry was designed with the earth, environment and solar system in mind. Shipping is free for all products.
E-mail LaReeca to place an order
or use PayPal below